News
Here are the election results and complete listing of the executive team for the 2014-15 MN TRIO Board:

President: Tallie Sertich
President Elect: Leslie Albers
Past President: Dory Kempf
Secretary: Janis Johnson
Treasurer: Jennifer Brookins-King
Member at Large: Michael Bro
Member at Large: Yolanda Rogers
Member at Large: Ryan O'Donovan
Thank you to all who ran for office and/or submitted nominees. We continue to have an active and engaged association and look forward to furthering the work of MN TRIO. Please note that the 2014-15 term for the MN TRIO Board members will begin in November.
Thank you!
Dory Kempf, President - MN TRIO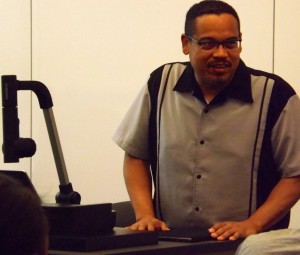 U.S. Congressman Keith Ellison visited with TRIO students and discussed his background, his professional career, the social injustices we see in our country, and how that can change. See the article HERE.